To browse the Albums from our events, click on the events below. You will be taken to our Facebook Albums for viewing! Make sure you like us on Facebook for updates and information about Catherine's Dance Studio!
Backstage at Summer Recital 2016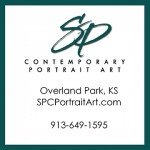 Strauss Peyton Contemporary Portrait Art in Overland Park takes all of our beautiful photos for our recital. If you are interested in To go to their website, please click on their logo !