Catherine Stephenson Owner and Dance Instructor
Catherine Stephenson starting dancing at the early age of three. At 3 years old Catherine was very shy, didn't like getting on stage because it embarrassed her. Then one day it just clicked, thanks to the dance teacher she had. Over the years, she loved to dance so much that she spent hours and hours dancing in her room.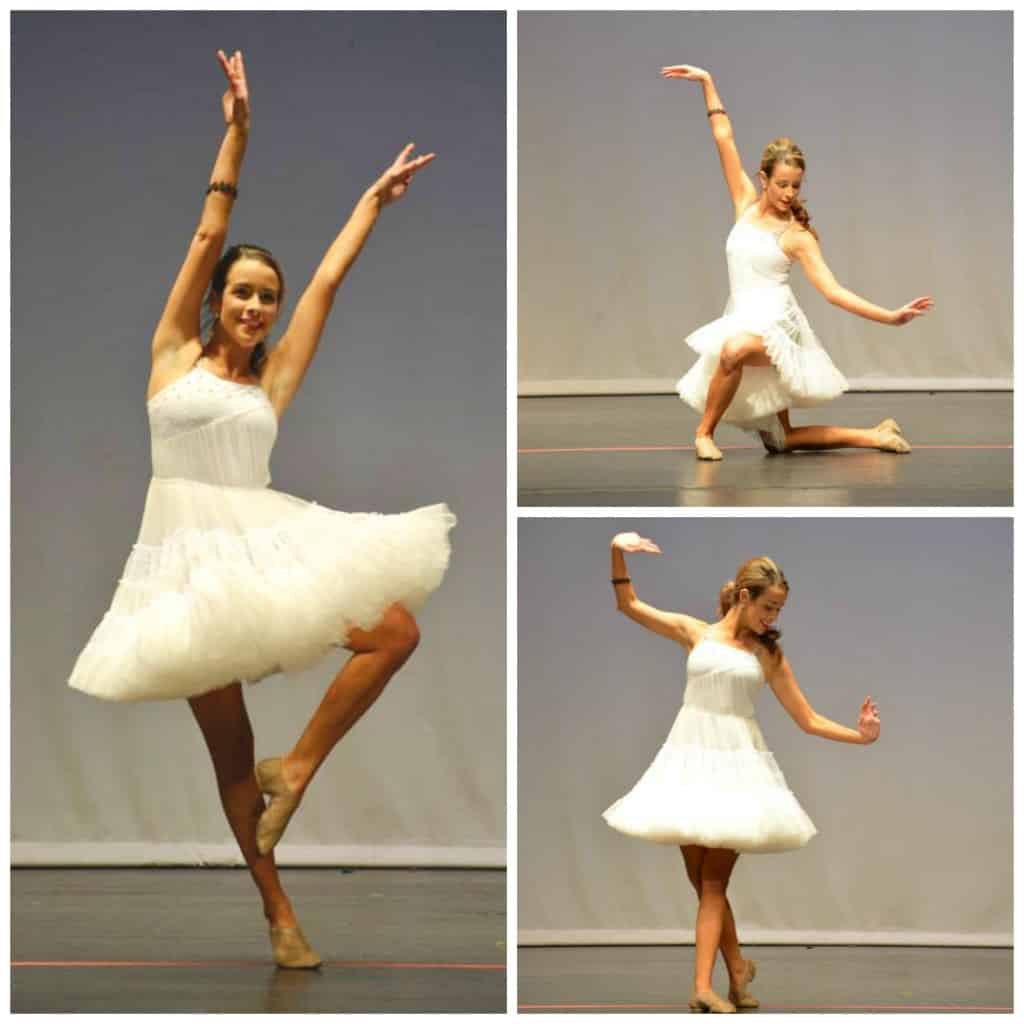 When Catherine was 14 she started giving dance lessons in her bedroom that she turned into a Dance Studio. She made the dance team as a sophomore at St. Pius X . Some of the girls she knew in high school were impressed with her dancing ability and her ability to teach dance as well. At the time, her friends were taking dance classes in the area but felt like they were missing out because the class sizes were so big. Catherine started teaching her classmates in her bedroom. She and her students eventually wore out the carpet and her brother and dad happily installed a wood floor and mirrors in her room. It was that home improvement that became the impetus for her desire to share her skills with others.She decided to become a competitive dancer.
Catherine attended The University of Missouri at Kansas City. While away to college Catherine still came home to give dance lessons to her loyal students. Many of them would turn to her asking for private lessons when they were preparing to try out for their own dance teams at Pius, Park Hill South, and Park Hill. While still in college Catherine would take her students to competitions.
In 2008, Catherine made the Kansas City Brigades Dance Team. She also worked at Dancers Unlimited a dance studio in Prairie Village and gave private lessons while attending school. Catherine continued to dance in college on the University of Missouri-Kansas City Dance Team.
She held her first recital for her students in the Weatherby Lake Clubhouse where they pulled out chairs, and boom box, for the handful girls that were students. She started taking more students and added more recitals, one at Christmas and one in the Spring and the Recital venue was moved to Riverstone.
In the Spring of 2013, she graduated from UMKC with a degree in Elementary Education. Not wanting to formally teach in a school classroom situation, she took her passion and desire to teach dance and the dream for Catherine's Dance Studio took hold.
When she and her family went looking for the perfect location, they didn't have to venture too far and found the space in Parkville and fell in love. Catherine's Dance Studio opened in August of 2013.
She believes her dream of teaching and owning her her own dance studio is only made possible through the love of her husband, daughter, son, mom, dad, and brother. They encouraged and supported her through it all.
She is especially grateful to her mom, Judy. She says, "This dream couldn't be possible without my mom."
Catherine has taken the experience with her own ballet teacher when she was a little girl into her heart and tries her best to duplicate that for her students with every dance class she teaches.
As a dance instructor, Catherine knows how important it is to have a teacher who not only knows how to teach ballet but has the personality to help a dancer love to dance. A teacher whose passion is contagious. A teacher who loves children and loves being the person who exposes them to dance.