The Information you want to know!
We know how important it is for parents to know what is going on in the Dance Studio. We post a lot of information on our Facebook page. Unfortunately, you may not always get the latest notification in your home feed from Catherine's Facebook page. We suggest you bookmark this page and check back for updates and current information about dance classes, recitals, pictures, and rehearsals!
---
Our Christmas Recital pictures are November  6, 7 and 8th. Please check the schedule and arrive early for your photos!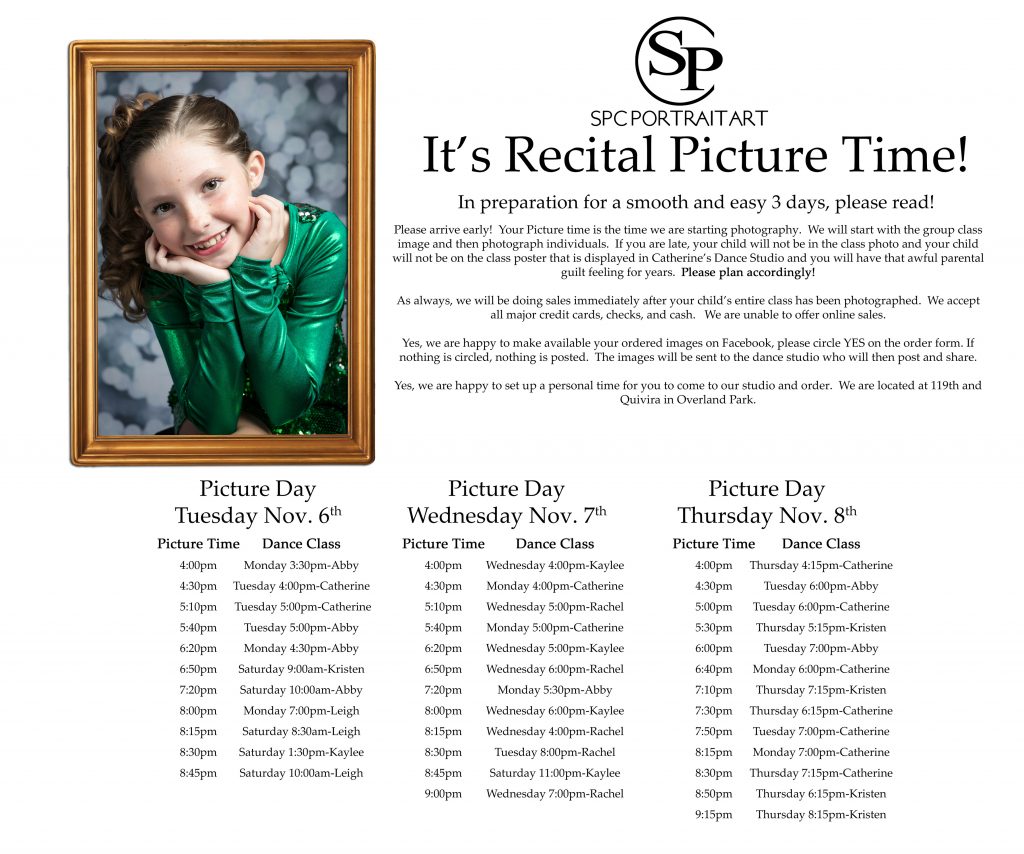 ---
Tickets for the Christmas Recital will go on sale November 2nd at 10:30 am. The link to buy tickets is here. You can also find the link to our website menu.
---
Rehearsal for the Christmas Recital will take place November 27th and 30th. Please arrive 15 minutes before your rehearsal time is scheduled. These are START times, not arrival times.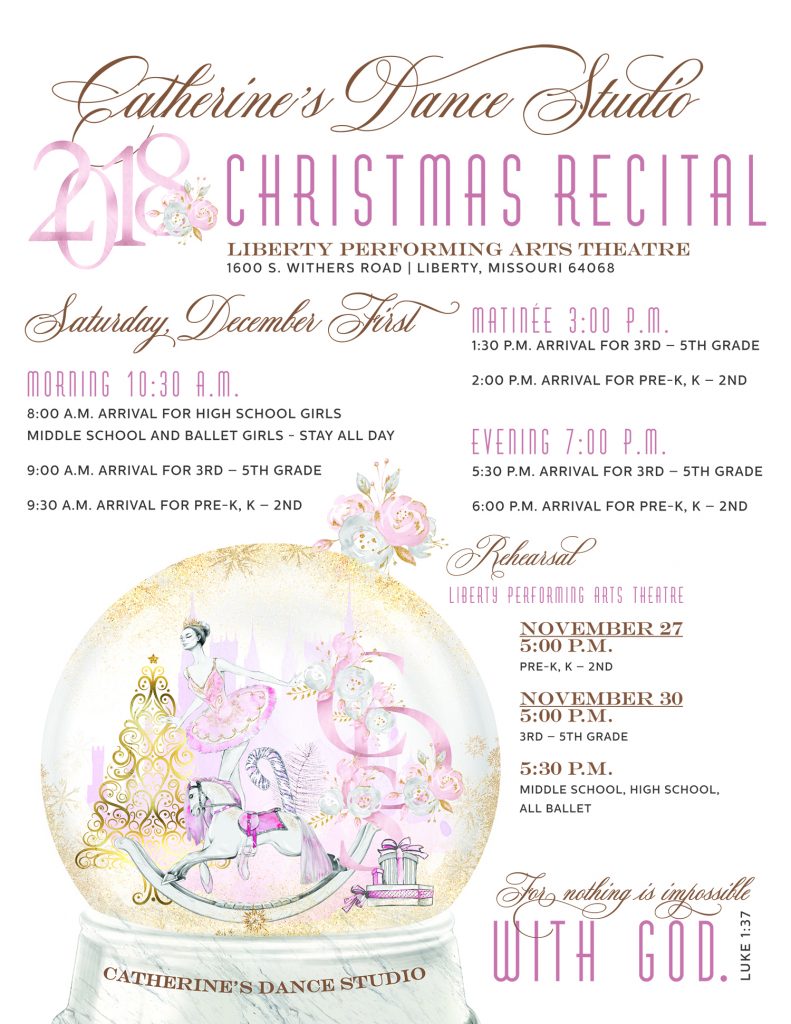 Here is the line up for each Recital time. Please note that lineup is not in order of performance.