(Dancers 2.5 years and up. Must be potty trained)
Pre-Ballet is a class that readies a child for Ballet. Pre-Ballet sets the principles and foundation for Ballet Class. Pre-Ballet students age 2.5-5 will use the lower bar to develop their Ballet skills. Pre-Ballet students will learn the language of Ballet. Ballet language includes positions: 1st, 2nd, 3rd, 4th and 5th. Wearing their hair in an elegant, tight bun, which is a Ballet tradition, but it also keeps the hair neat and out of the dancers face. Ballet is about the dance and putting the dancer's hair in a bun keeps the attention on the dance and off of aesthetics. It is a rule and part of the beginning process of learning disciple in Ballet. Pre-Ballet is a 30-minute class.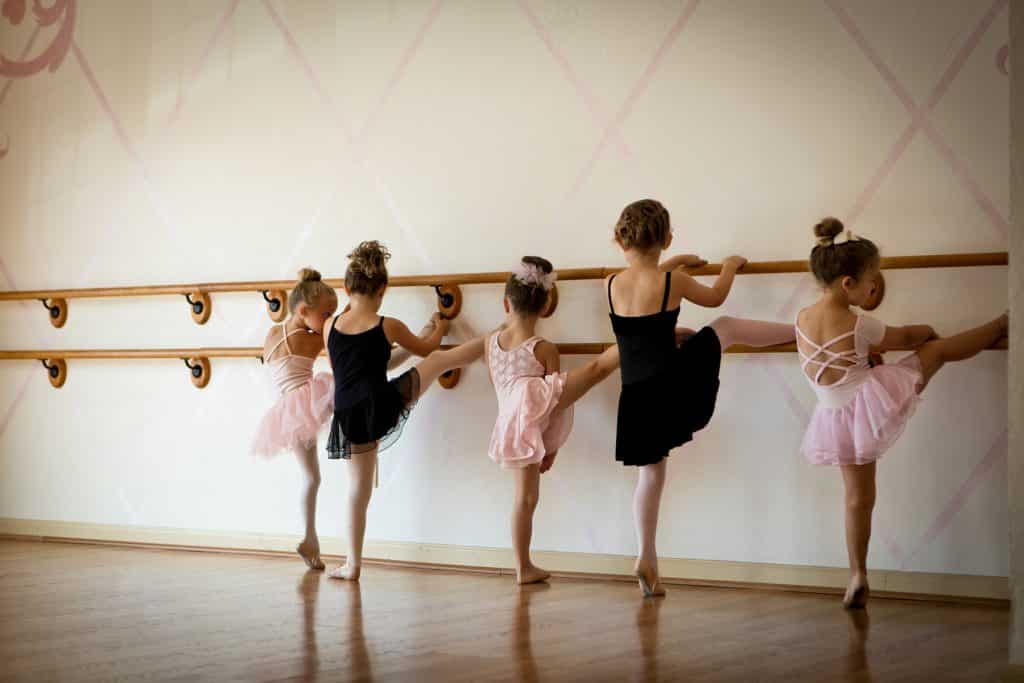 Pre-ballet students learn
A 2.5- year student beginning a Pre-Ballet class may be in Pre-Ballet till she is 5. An older student may not spend as much time in a Pre-Ballet class due to their ability, maturity, and age in general. Each student will be assessed individually to determine readiness for Ballet.
When children start to dance they develop self-confidence, they make friends, they develop structure and start to learn what it means to have discipline. What is better for a little girl than to do all of that while listening to music and wearing fun costumes!
Start dancing young with pre-Ballet
Start your child off right in a smaller ballet class designed especially for the 2.5 to 5-year-old students. If you have any questions or would like to try a class for free, please call us at 816-214-7370!
"When children start to dance they develop self-confidence, they make friends, they develop structure and start to learn what it means to have discipline. What is better for a little girl than to do all of that while listening to music and wearing a fun costume!"

- Catherine Stephenson